Our U8 hurlers have had a busy time over the last few weeks.
First up we paid a visit to John Lockes in Callan. We had a strong panel which was split into 2 teams. We enjoyed victory in 3 out of the 4 matches and the boys had a great time.
There was some great Goalkeeping on view from both teams.  All the lifting practice that the boys have been doing is certainly paying dividends with some great solo runs and scoring, particularly from midfield.
Next up was a great evening's training with 2 Kilkenny legends. Our own Eddie Brennan and Tullaroan's Tommy Walsh. Eddie helped the boys in the lifting and striking drills and the boys got some great tips and confidence. 
Tommy then took up the whistle and refereed a match. Tommy's being referee certainly brought the best out of the lads with some good scores and lots of great tips from Tommy. Tommy refereeing style mirrors Brian Cody's style and he certainly let the game flow!!!!!!.
We then welcomed Gowran to Kilmanagh and we again had some great performances with victory in 3 out of the 4 matches. This, despite missing some of the older U8 players. The younger players in the panel continue to show big improvements week on week especially on their ground hurling. In the second half of the matches we saw some great striking from the hand.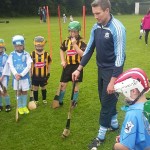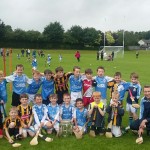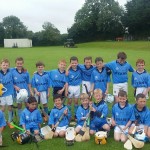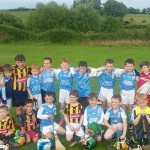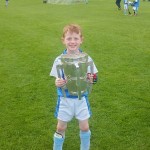 Recent Player of the Week awards: