Report by Martina Teehan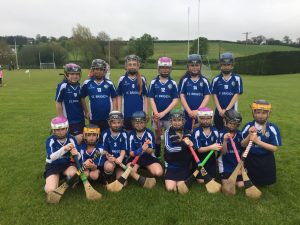 Congratulations to our U10's who started off their year with a hugely successful Go Games Blitz in a sunny Kilmanagh this morning.The girls contested in three very competitive games against St.Martin's Muckalee, Tullaroan and Freshford.
The girls gave everything they had on the pitch this morning and showed great promise for this season. A special word of thanks to the parents who provided refreshments for the visiting teams and who helped out in the kitchen. Thanks also to Amy O'Brien who was great to help us out refereeing and Maurice for having the pitch and dressing rooms ready for us. Much appreciated!