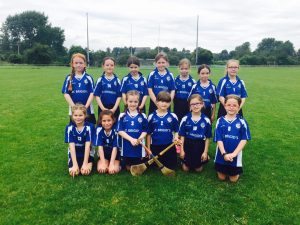 Under 10 blitz – Saturday 29th June
Our under 10's headed for Thomastown to take part in another blitz. We had a great group of girls ready to take part in the day. We faced 3 tough challenges in our matches against Thomastown and 2 Dicksboro teams, but the girls fought hard and showed great determination. Some good skill was shown by our girls! It was an enjoyable morning for all.
Panel on the day: Aisling Butler, Ellen Cormack, Eabha Cody, Alyssa Lynch, Abbey Bourke, Sinead Cormack, Millie Cahill, Lilly Marnell, Katie Comerford, Kitty Conroy, Daisy Cleere, Regan Labrooy, Ruby Millea.